LABORATORY
Nimeral Minlab has been created to help clients to enhance and maximize the aesthetic appeal of their mineral specimens, through advanced techniques in:
Cleaning
Trimming
Repair and restoration
Upon request, Nimeral Minlab can also provide a certification for all treatments performed by the lab on a specific mineral specimen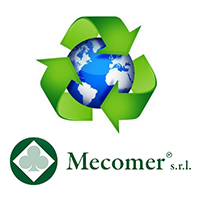 NIMERAL MINLAB is an eco-friendly Company: all wastes resulting from the laboratory activities (trimming, cleaning, restoration), along with the exhausted chemicals, are safely disposed by Mecomer Srl, one of the Italian leading companies in waste management and environmental consultancy.
Research & development
Nimeral Minlab is a young and active structure, particularly focused on innovative techniques and materials applied to minerals. Our efforts mainly concentrate on:
Research & development of new technologies for the conservative treatment of mineral specimens
Research & development of new integrated solutions for collectors
Services
Nimeral Minlab provides a wide range of services to mineral specimens lovers, that include:
Consultancy for the appraisal of single mineral specimens or entire collections.
Acquisition/sale of high level mineral specimen and collections.
Research of specific information about specimens (provenance/history) – certificate of origin.
Mineral photography.
Custom-made display cases.
Custom-made plexiglass bases.
Development of customized computer applications for private/public collectors.
Consulting for alternative investments.
Curatorial services.
Online private customer area access.
Mineral show
We will be present at